Discover our Development & Quality
At the core of innovation, our Development & Quality team efficiently creates and develops profitable and reliable ICs according to customer expectations. They ensure that we keep the right balance between the shortest time-to-market and the project/product costs.
Tom
Test Team Lead Tessenderlo - Belgium
Test development has a challenging task because it requires the understanding of how the chip works. It is a combination of hardware design, software design, mathematical methods, statistics, and all this together is challenging for Test Engineers.
Being a Test Engineer is a passion.
Kim
Associate Product Engineer Ieper - Belgium
When I started at Melexis, right after graduating from university, I received a lot of support from my team. Not only did this help me to do my day-to-day work, but I also gained confidence to make important decisions on my own. This balance between being autonomous and knowing that I have a team I can rely on is really great.
Being responsible for the product quality and cost enhancements is a challenging job, but seeing the results of the work and time I put in the improvements motivates me. In just a few months, I have already become a valuable member of the team and I plan to continue to develop in my position.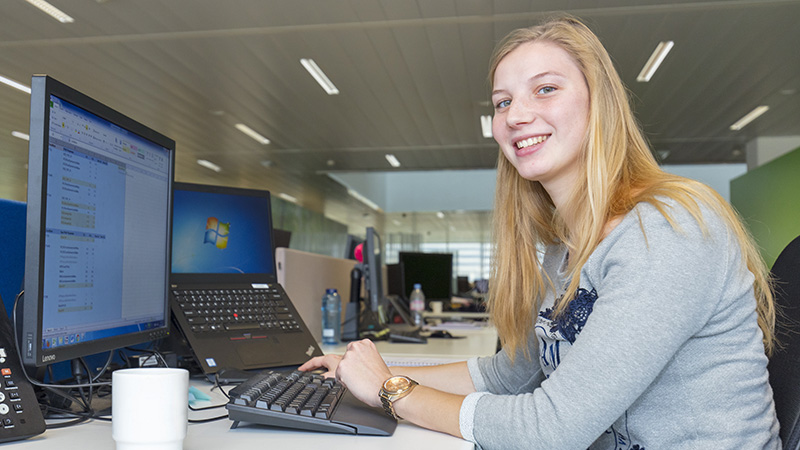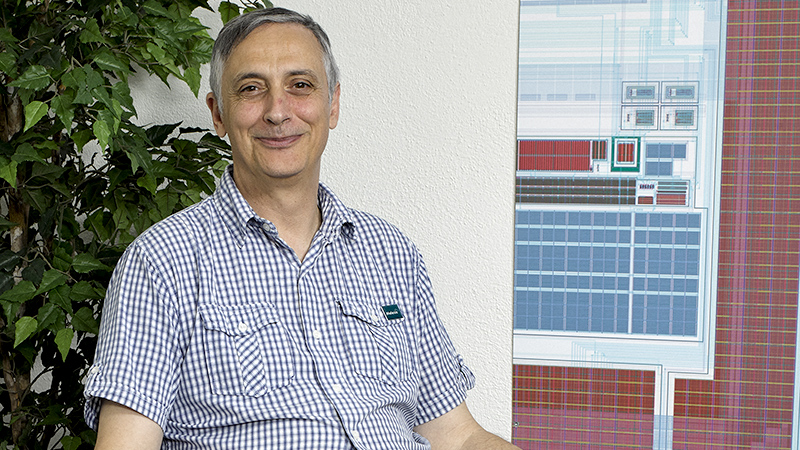 Philippe
Digital Competence Center Manager Paris - France
For people who are not afraid to make mistakes, Melexis is a place to thrive. When we started our first office in Paris, in January 1991, I was the only Frenchman in a team of five. Those early days were quite an adventure, as we tried to get our French office profitable as soon as possible. I remember our first contract with a big player in the automotive industry as if it was yesterday. From that moment on, we scaled very fast.
Now, more than 25 years later, we have approximately 1,500 employees worldwide, so needless to say that our work was a success. The company as a whole changed a lot over the years. We became a lot more international for example, with branches all over Europe and even all over the world right now. I think it is great to work in such a versatile, multicultural environment. But luckily some things also remained the same: Melexis still has the same trust in its employees and gives them the same amount of responsibility from the first day they start to work. And we still pride ourselves on achieving the highest standards for the safest, most innovative, and technically-advanced automotive sensors and semiconductor systems.
Pavel
Mixed Signal Design Engineer Sofia - Bulgaria
For a young and eager engineer like me, Melexis is a great place to work. Every day offers new challenges. A lot of my colleagues are young people like me, but they are always ready to help out when you are stuck with something. They take their time to explain it, and we discuss the different solutions to the problem. For each issue, we try to find an adapted solution, which is why everyone is so motivated.
From colleagues with more than ten or fifteen years of experience I learn things that I could never have learned at university. We design our products from scratch and it feels very rewarding to finally see the sample coming in. Being able to touch and test the result of your efforts provides so much job satisfaction. Each and every day we try to make the best products in the market and that is worth a lot to me.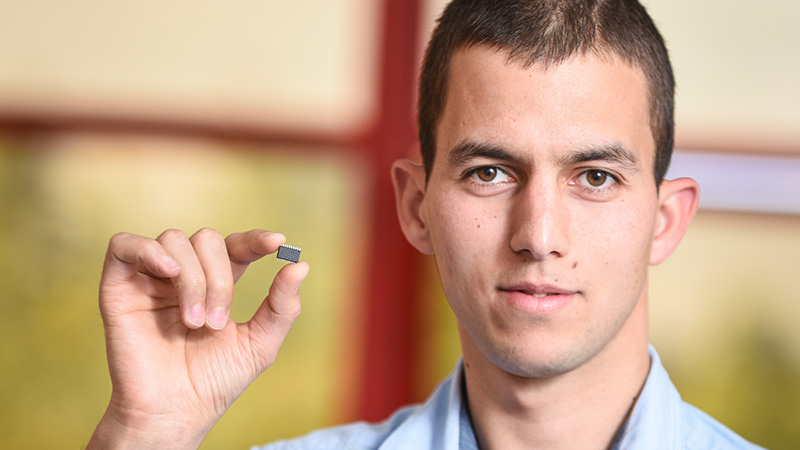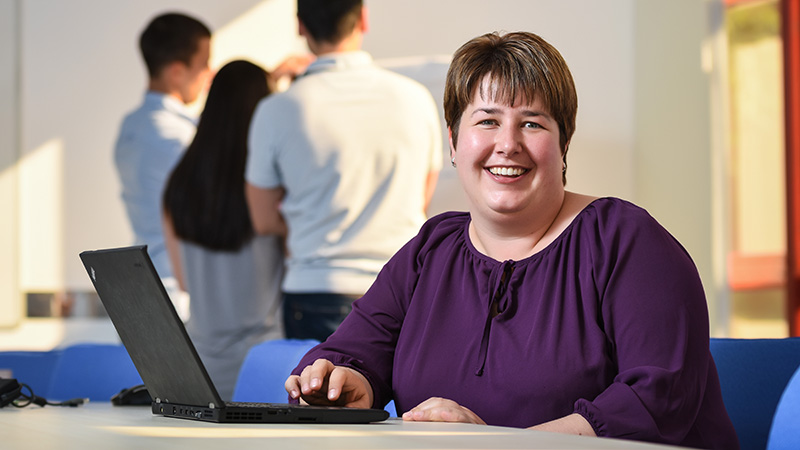 Dorothee
Customer Quality Manager Erfurt - Germany
When I started at Melexis, I immediately felt part of a team. I could easily get into direct contact with not only my fellow engineers, but also people at management level. Melexis has a flat hierarchy and open atmosphere. In meetings and workshops we can share ideas freely and although we may not always agree, at the end we will find a joint opinion. Never before have I experienced really working in a team this much.
When I once solved an important problem with complex data analysis, I did not only get positive feedback from my direct manager, but also from the business unit manager. He even published the case in one of our global newsletters, which made me feel appreciated. Now I am trained to become a manager myself. This means I will no longer be solving problems on a technical level, but rather giving my team the capability of doing it by themselves. I hope I can be as helpful and thankful to them as my coaches at Melexis have always been to me.
Alexander
Associate Product Verification Engineer Tessenderlo - Belgium
I first came into contact with Melexis because of the internship I did at the company. Melexis immediately struck me as an "open cultured" company. Whenever I had a question or when something was unclear to me, I could go to a colleague and he or she would help me in the best possible way. This helped me - and still helps me now - to develop my competencies as an engineer.
Furthermore, I was able to get in touch with the tricks and methods of experienced engineers as a young intern. I can really say I learned from the best! And I am still learning from my colleagues on a daily basis, which is an important aspect of any job, in my opinion. Melexis gives everyone the opportunity to grow and to develop. When I got offered a job even before I was graduated, I knew Melexis was the best choice I could've made for an internship.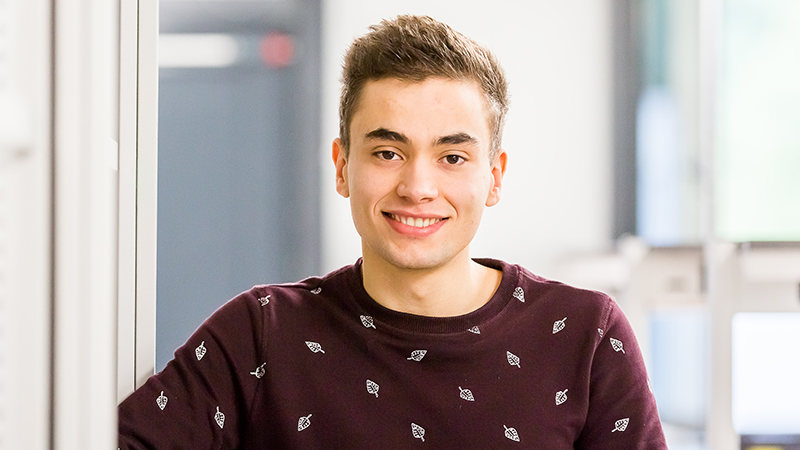 Spontaneous application
Click here to share your CV with us, and keep in touch for future opportunities.
Apply now