Discover our Operations
Do you have knowledge and interest in electronics and you'd like to help a high-tech organization optimize machinery and track down errors in their manufacturing department? Whether you're interested in mechanics or electronics, when working in manufacturing at Melexis you can act to your heart's content in a fun and devoted team. We are looking for all kinds of manufacturing profiles such as Operators, Technicians and Team Leads.
Whatever role fits you best, you will be engaged in a range of learning opportunities which makes it possible to develop yourself and grow every day.
Nicolas
Senior Final Test Technician Ieper - Belgium
I have been working at Melexis for five years. Three years as a Technician and two years as a Senior Technician.
In our department, we make sure that our machines are working well, both on a mechanical and electronic level. And we provide 24-hour support. I'm responsible for making sure that new technicians successfully finish their training program.
We have a lot of growth opportunities and Melexis gives you the chance to grow vertically and horizontally within a couple of years. There's also time for fun in the team. We go out from time to time for drinks on Friday evening.
Matthias
Senior Operator  Erfurt - Germany
Working in Melexis is exactly how I have imagined it would be. Each day I can bring in all my knowledge and experience to deliver our customers with high quality products.
Nevertheless, I learn something new each day and no day is like the one before. I get regular feedback on my performance and thus getting even more engaged with my job and that opened interesting career opportunities for me.
Furthermore, through my work I have a direct influence and contribution to the customer satisfaction and on time delivery.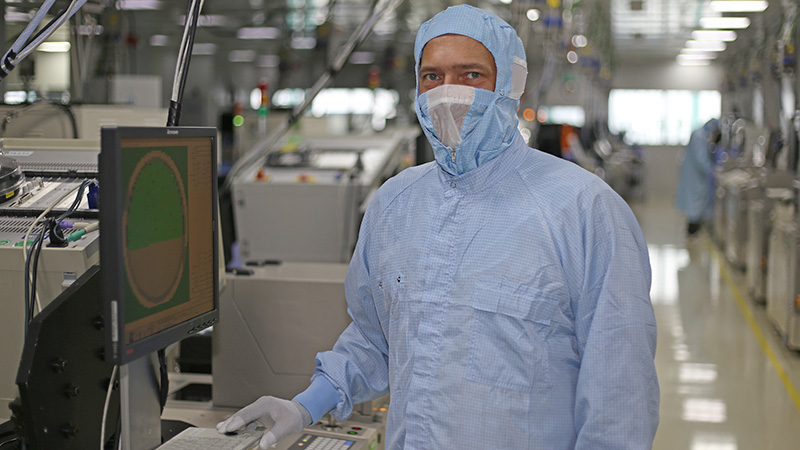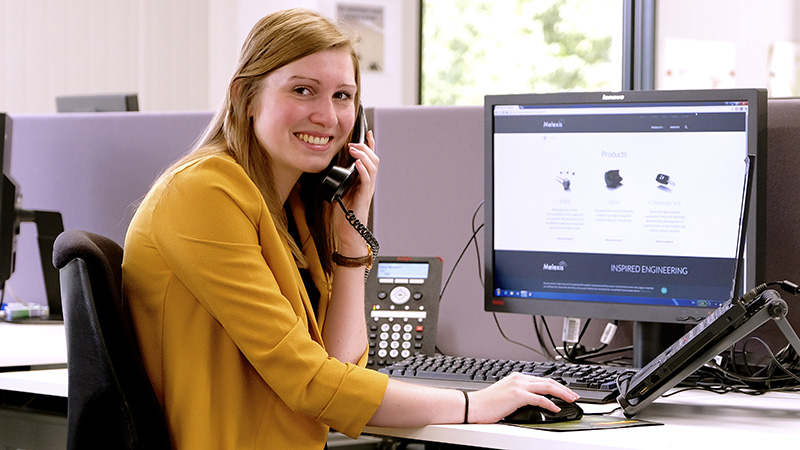 Charlotte
Process Owner Inventory Planning Tessenderlo - Belgium
In a nutshell, Melexis is all about customer-oriented, state-of-the-art technology. In customer relations I literally build up relations with people. Whatever a customer's question may be, I function as an extension of that customer in order to serve him or her in the best and quickest way possible. Although I am only a go-between, and a small radar in the machine, I really feel that I make a difference.
Often, customers are really thankful for your help and that is what motivates me and makes me love my job. This is my first job, but Melexis is not afraid of fresh graduates. We get the best training and you can feel they trust you.
I am amazed by how much I have learned in this short amount of time, but also how much I was already able to help customers. It always makes me feel good when they are satisfied with the solutions.
Spontaneous application
Click here to share your CV with us, and keep in touch for future opportunities.
Apply now