Melexis Academy
Sofia, Bulgaria
Start your career journey in Electronics with Melexis Academy
What is Melexis Academy?
Melexis Academy offers an exciting career journey to students or graduated with little or no experience, whose passion is microelectronics and innovation to create ICs that will shape the future of the planet and of people.
At Melexis we strive for a better future, we believe technology is about solving fundamental societal challenges. Whatever we do, our heart is in it.
By joining Melexis Academy you will have the opportunity to learn and grow. Thanks to the program over 50 young engineers have joined Melexis Bulgaria since 2014. There are already diverse success stories like reaching Team Lead positions in a visible period, becoming technical experts, several relocations abroad to different Melexis' offices.
Melexis Academy is designed to build and strengthen your capabilities in microelectronics.
You may develop in one of the following directions:
Analog design skills to develop blocks/circuits from specification to implementation;
Chip layout also called physical design to translate the circuit schematic to layout topology, considering technology rules and specific requirements from designers;
Measurements and Labview for semi-automatic test to verify our chip electrical and non-electrical characteristics are in line with design targets;
Work with automated Test equipment combined with HW & SW development to build test solution for our chip towards mass production.
Embedded Software Development to design and develop software products, components and applications to be embedded in a variety of Melexis products.
Product and system performance to enhance the quality, time and cost efficiency throughout product life time
Customer Quality to contribute to first line customer support and quality improvement activities
Applications Engineering to build a strong technical expertise on a wide product portfolio that makes customer devices smarter, safer, greener and more autonomous.
At Melexis we create innovative semiconductor solutions for the best imaginable future.
Let's take you on a trip through the secret life of a silicon chip. You will see where you are going to apply your knowledge and skills.
What do we do differently?
We provide different opportunities to meet your individual career plan.
In an ever-changing world, we understand that people have their unique path of development.
Thus, we find you in a different stage of your life.
That is why we offer you a choice, we provide you with a personal development path and guidance in your career journey.
Find what best suits you!
Start your career journey with us!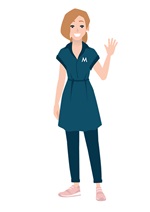 Summer practice
2 months full time paid
Internship
During your study part-time paid
Associate engineer
Full-time job
Timeline
Application: Feb-May 2023
Selection: May 2023
Contract sign: June 2023
Start of summer practice: 03/07/2023
End of summer practice: 11/09/2023
Start of associate program: October 2023
Who is it for?
Students 1-4 course of their study or Graduates with little or no experience in the field

Preferred Subject: Electronics, Microelectronics, Telecommunications, Applied Physics

Independent English user