Inspired Engineering
Combining a passion for technology with truly inspired engineering, Melexis designs, develops and delivers innovative micro-electronic solutions that enable designers to turn ideas into applications that support the best imaginable future. Our integrated circuits communicate with the outside world by combining analog and digital signals. They improve safety, raise efficiency, support sustainability and enhance comfort.
In just the last five years we've seen a compound annual sales growth of more than 15.6%. In 2017, we surpassed the 500 million Euros sales threshold, doubling sales compared to 2012. The numbers are striking, and we intend to spend the next few years building on this success.

We cater to different sectors
A world leader in automotive semiconductor sensors, we have used our core experience in creating chips for vehicle electronics to expand our portfolio of sensors, driver ICs and wireless devices to also meet the needs of smart appliances, home automation, industrial and medical applications.

World firsts
We have a strong history in being the first to bring new products and categories to market, thanks to the emphasis on listening to the rapidly evolving needs of the industries we work in. We offer improved manufacturability of sensor assemblies and modules and are a pioneer in 3D magnetic Hall sensors with our unique Triaxis® solutions, in the use of MEMS in mid-range pressure sensing applications, in latch & switch and ambient lighting.
Customer-driven innovation
Technological innovation doesn't happen in isolation - it happens by talking to customers, understanding their needs and concerns, and translating that into products. It is this customer-centered approach that has been fundamental to success.
Ultimately, we aim for complete sustainability - for the planet and people living on it, in the relationships with customers and colleagues, and for the company's longevity.

Françoise Chombar, Chief Executive Officer
We care about people
Since the birth of the company in Belgium in 1988, we have grown to over 1,500 employees in 19 locations in 3 different continents, all passionate about creating the future. This shared vision throughout the company has enabled us to grow. Our people are co-creators and they help shape the company culture every day. It is this culture that has allowed us to perfect the link between great people, great teams and great results.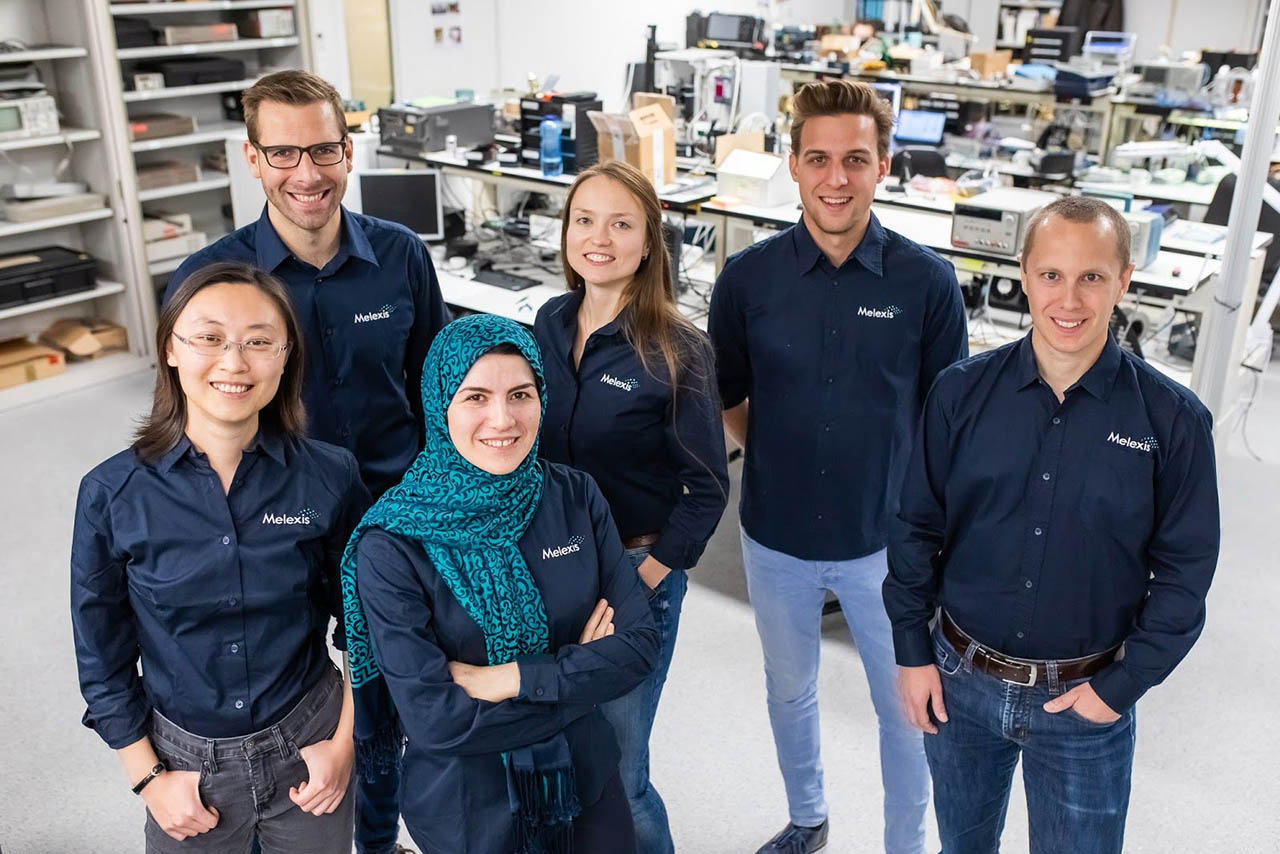 ---
Learn more

Inspired Engineering