Inspired Engineering
At Melexis, we believe in engineering with a purpose. Passion for technology has made us one of the three world leaders in automotive semiconductor sensors, as well as a leading player in integrated circuits for motor driving, car networking and wireless communication.



In just the last five years we've seen a compound annual sales growth of more than 15.6%. In 2017, we surpassed the 500 million Euros sales threshold, doubling sales compared to 2012. The numbers are striking, and we intend to spend the next few years building on this success.
Automotive industry and beyond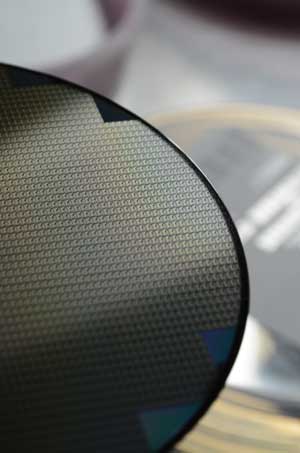 Majority of our revenue comes from the automotive industry, and today we are leading technological advancement in the sector. We've been supplying ICs for over thirty years, and the research and development team works to generate dozens of new, smart ICs and sensor components each year. Looking forward, we are striving to make cars, trucks and off-road equipment safer, more reliable and more energy efficient.
Our work takes us moreover from automotive into other areas - we are also active in the smart appliances, home automation, industrial and medical sectors. For Melexis, it's not just about the technology, but the positive difference that technology can make in a person's life, whether it's in using a body temperature sensor or an in-vehicle networking solution.
World firsts
We have a strong history in being the first to bring new products and categories to market, thanks to the emphasis on listening to the rapidly evolving needs of the industries we work in. We are for example a pioneer in 3D magnetic Hall sensors and offer improved manufacturability of sensor assemblies and modules.
Customer driven innovation
Technological innovation doesn't happen in isolation – it happens by talking to customers, understanding their needs and concerns, and translating that into products. It is this customer-centred approach that has been fundamental to success – products have all been informed by stakeholders' wants and needs.
Ultimately, we aim for complete sustainability - for the planet and people living on it, in the relationships with customers and colleagues, and for the company's longevity.

Françoise Chombar, Chief Executive Officer
Future trends ...
Globally, many of today's conversations center around safety and sustainability - both areas that we have worked in for many years. From magnetic sensor and sensor interfaces, to wireless and actuators, we are constantly innovating to create more sustainable and more reliable vehicles.

Looking forward in the automotive industry there is excitement around the potential for autonomous cars, and this trend is helping to shape the future of Melexis.
... and future growth

Since the birth of the company in Belgium in 1988, we have grown to over 1,500 employees in 19 locations in 3 different continents, all passionate about creating the future. This shared vision throughout the company has enabled us to grow. Our people are co-creators and they help shape the company culture every day. It is this culture that has allowed us to perfect the link between great people, great teams and great results.



Inspired Engineering
Melexis
Contact
Join our mailing list