The Melexis values
The Melexis values support our vision, shape our culture and reflect what we value as a company.
They are the essence of the Melexis' identity.
We are on the customer's side, and we always have a plan. We care. We understand the value of money. We enjoy the journey towards success.
We are on the customer's side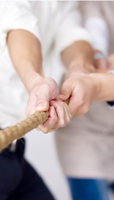 We are rooting for our customers' success.
We don't stop at engineering innovations for our customers, we feel part of their team and are with them all the way.

The time we spend on-site at our customers offers us unbeatable industry insight. Experiencing our customer's challenges and understanding their perspective allows us to peer over the horizon of our industry to build future-proof innovations.
We always have a plan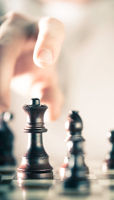 We became leaders in the industry because we're not daunted by challenges. We love coming up with new ways to create value, whether it is by removing obstacles or by exploring new and exciting opportunities.

We are proud to build the future with talented colleagues and customers.

And while we work in the most demanding industries and settings, we are low maintenance ourselves: count on us to be collaborative, patient and self-driven.
We care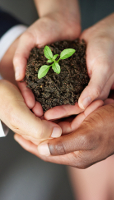 For us, technology is about solving fundamental societal challenges. We think it takes all kinds of people to solve these challenges, so we actively strive to build a diverse team.

We take nothing for granted, be it our people, our partners and customers, our planet or our resources.

We attract and cultivate talent in an environment that prizes learning, growth, collaboration and continuous improvement.
We understand the value of money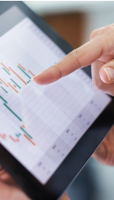 We take pride in our track record as an industry leader in terms of innovation, operational excellence, growth and results.

We remain committed to lean ways of working that have brought us where we are today. This way, we create enduring value for customers, shareholders and other stakeholders.

Our close relationship with customers allows us to focus on engineering solutions that offer maximum added value, day after day.
We enjoy the journey towards success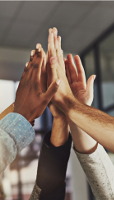 We are privileged to work with people who bring enthusiasm and eagerness to the job, who are always willing to innovate, and who show confidence in their own and their team members' resourcefulness.

We celebrate our victories, but we think it's even more important to enjoy the journey itself - the sense of achievement we get from working towards audacious goals with a team we can rely on.