Pointcloud
Shenzhen Point Cloud Intelligent Technology Co., Ltd. is a company focusing on deep vision applications. Its main business includes deep vision module customization research and development, deep vision algorithms and system research and development.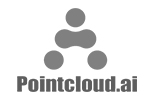 Point Cloud Intelligence has extensive R&D capabilities in the field of TOF modules, covering hardware design, optics, calibration, drivers, SDKs and algorithms. Point Cloud intelligence has provided TOF supporting tool chains and chip design support services for many TOF chip manufacturers. The developed TOF depth camera modules can be applied to applications such as gesture control, 3D face recognition and SLAM.
Our successful experience includes the design and manufacturing of on-board hardware. We provide vehicle-level gesture recognition solutions and driver status monitoring solutions for Tier1 suppliers. As an example a car-level gesture recognition module has passed Tier1 customer acceptance.
Features
OakSense Q
Tof Sensor: MLX75026
Resolution: QVGA
Field Of View: 60°
Distance: Up to four meters
FPS: 30
Sunlight rejection: 60 klux
OakSense V
Tof Sensor: MLX75027
Resolution: VGA
Field Of View: 70°
Distance: Up to four meters
FPS: 30
Sunlight rejection: 60 klux