Upcoming events
Melexis APAC Technical Seminar
10 September 2019 | APAC | Chongqing, China | Technical Seminar
A half day event focusing on advanced sensor technologies in automotive market and applications in electrification (targeting zero emissions), ADAS (aiming for zero traffic fatalities) and personalization (improving the level of comfort for every individual in the vehicle).
See full agenda (in Chinese)
---
AutoSens Brussels
17-19 September 2019 | EMEA | Brussels, Belgium | Conference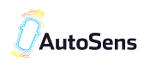 AutoSens Brussels is the world's foremost meeting of automotive and electronic engineers working to design new, and improve existing vehicle perception for the production vehicles or today and tomorrow. Built by engineers, for engineers, AutoSens features high quality technical presentations, discussed in the context of the rapidly evolving ADAS and autonomous vehicle technology ecosystem.

Melexis will be present with its latest Time-of-Flight sensor showcasing one of the most interesting use cases for driver and in-cabin monitoring for autonomous drive. Check here the video interview Marketing Manager Gualtiero Bagnuoli gave at AutoSens Detroit earlier this year.
Get more information regarding this conference
If this conference sounds interesting to you, why not come and see us here? Register with a 20% discount!
---
Any questions regarding the Melexis event presence, please contact
EMEA and Americas: Anneleen Claesen (via nce@melexis.com)
APAC: Tina Tian (via tnt@melexis.com)

Inspired Engineering