Upcoming events
Webinar: "Introduction to continuous waveform time-of-flight"
30 July 2020 | EMEA & US | Webinar
The continuous-wave time-of-flight (cwToF) technology can be applied in more and more use cases, from the car interior monitoring system to a smart vacuum cleaner at home. Offering a comprehensive introduction to cwToF, this presentation details the principles behind the technology, and especially the mechanism of the pixel.
What will be covered:
Time-of-flight is gaining popularity in several domains such as the automotive (both interior and exterior use cases) and the industrial domain, but also in smart applications (e.g. smart vacuum cleaner). This webinar will clarify the concepts you need to know to underst and the technology behind continuous-wave time-of-flight (cwToF), and especially the principle of the pixel. We will also provide an overview of the cwToF system and recommendations to get started. The webinar is accessible to everyone with an interest in time-of-flight technology and visuals and animations are added to facilitate the explanations.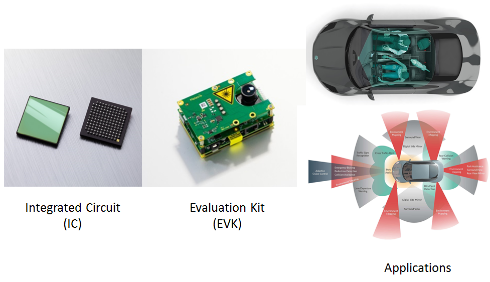 The link to subscribe will follow soon. Stay tuned!
---
AutoSens Brussels (online)
15-17 September & 13-15 October 2020 | EMEA | Conference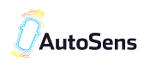 In September and October 2020, Melexis will be present for the third time at AutoSens Brussels. This year, the event will be held online.

At this event our latest Time-of-Flight (ToF) solutions, such as our 3D ToF sensor-based eye-tracking solution for driver monitoring systems - a solution we offer together with our partner Eyeware, will be in the picture. Check out our flyer for more information! Our tech experts will be available to support you and answer your questions.

Curious to know more about our Time-of-Flight product offering?
Watch the interview with Cliff De Locht, Product Marketing Manager at Melexis, about our third generation Time-of-Flight sensors.
---
Sensors Expo 2020
16-18 November 2020 | Americas | San Jose, California | Trade show

Celebrating its 35th anniversary, Sensors Expo & Conference has established itself as North America's largest event dedicated to sensors, connectivity, and IoT.

Leading engineers and technological influencers will come together to be a part of the event where you can find the latest solutions to your sensing challenges.
At last year's Sensors Expo & Conference, we have proudly been named 2019 "Best of Sensors" Award Winner with our medical grade temperature sensor MLX90632.

Stay tuned for more on our 2020 attendance!
---
AutoSens Detroit (online)
27-29 October & 17-19 November 2020 | Americas | Conference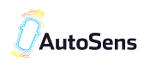 In October and November this year, the US edition of AutoSens will be taking place online.

With our 3D ToF sensor-based eye-tracking solutions for driver monitoring systems - a solution we proudly offer together with Eyeware, we enable robust eye gaze and head tracking for in-cabin driver monitoring, even in sunlight. Read more about this 3D ToF sensor-based eye-tracking solution. Our tech experts will be happy to answer all your questions.

Curious? Download the flyer for more information!
---
Past events
Webinar: Melexis launches the MLX90395, a new 3D magnetic sensor for automotive and industrial applications
June 2020 | EMEA and Americas | Webinar
In this webinar, Global Marketing Manager Position Sensors at Melexis Nick Czarnecki introduced the new 3D magnetic sensor which enables a variety of low power, low size, and low-cost position sensing ideal for human-machine interfaces like multifunction switches, shift levers, and actuators. The sensor IC offers a wide programmable magnetic range (including a 120mT field version), selectable operating modes and speed, digital output, and on-chip calibration data, making it flexible and accurate enough to fit into nearly any rotary, linear or joystick application. It is AEC-Q100 qualified and RoHS compliant.
What is covered:
The MLX90395 is a 3D magnetometer intended for sensing the position of a magnet in space. This webinar will cover the features that make the MLX90395 attractive for space, power, and cost constrained position sensing applications. Various example applications with different motion types will be discussed as well as a small demo with knobs, sliders, and joysticks.
---
Any questions regarding the Melexis event presence, please contact the Brand & Communications team (via brandcomms@melexis.com)

Inspired Engineering