Upcoming events
Shanghai technical seminar
19 December 2019 | APAC | Shanghai | Seminar
This technical seminar is an one day event focusing on 'How sensor technology will shape the future?'. Melexis' Field Engineers will present our advanced technologies including Triaxis® products, pressure sensor, embedded motor driver, Time-of-Flight (ToF), FIR, etc., and their applications in automotive and adjacent markets. Kindly note, that the seminar will be held in Chinese.
---
CES (Consumer Electronics Show)
7-10 January 2020 | Americas | Las Vegas, NV | Trade show

CES is the largest and most influential technology event on the planet. Every major and emerging industry is represented, moreover, the entire technology ecosystem is gathered together in one place to conduct business.

As a high tech company, Melexis couldn't miss out on this innovative event, therefore we will be present in LVCC - South Hall 2, MP25780 with a private meeting space. We are excited to meeting you there and discussing your upcoming projects! Contact our Americas Sales Manager Doug Gates (dga@melexis.com) now to schedule a meeting.
You can now register to attend CES for free by using code DS003960.
Offer valid until December 18, 2019. Customers registering after that date will receive $100 off their registration.
How?
On the "Review" page of registration, click the "Enter Promotional Codes" button and paste the code provided to activate the discount
Complete registration
---
8th International Conference Advanced E-Motor Technology 2020
10-13 February 2020 | EMEA | Berlin, Germany | Trade show

From 10 to 13 February, Berlin is the place to be if you want to indulge yourself into the newest technological advancements in electric motor technologies. Melexis will be attending this exciting conference for the second year in a row, with a booth showcasing our latest technologies in the respective area.
The first conference day will start with an interesting speech by our colleague and Product Line Manager Inductive Position Sensors, Tonny Duisters: 'High-speed inductive position sensors for e-machines.'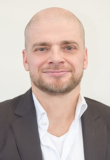 Topics covered:
Cost-effective High-speed inductive position sensor for e-machines up till 350'000 RPM electrical
High accuracy in harsh stray field and high-temperature environments
Automotive Safety Integrity Level (ASIL-C) because of innovative digital architecture
Differential sine/cosine output enabling fast design in existing e-machine control systems
Outlook on a high-speed digital inductive position sensor interface implementation
---
Embedded World 2020
25-27 February 2020 | EMEA | Nuremberg, Germany | Trade show

Be it security for electronic systems, distributed intelligence, the Internet of Things or e-mobility and energy efficiency – the embedded world trade fair in Nuremberg enables you to experience the whole world of embedded systems. Discover the innovations from the embedded sector, meet experts and acquire new customers: more than 1,100 exhibitors and numerous speakers from 52 countries will be presenting the entire spectrum – ranging from construction elements through modules and full systems, operating systems, hard and software to services – to more than 32,000 trade visitors and approximately 2,200 conference participants from 77 countries.

Melexis' product portfolio and some of our best demos will be represented by our key distribution partner Future Electronics, who will be present in the center of Hall 4A-312.
Learn more about the event
Be sure to visit our valued partner there!
---
Sensors Expo 2020
22-24 June 2020 | Americas | San Jose, California | Trade show

Celebrating its 35th anniversary, Sensors Expo & Conference has established itself as North America's largest event dedicated to sensors, connectivity, and IoT. Leading engineers and technological influencers will come together to be a part of the event where you can find the latest solutions to your sensing challenges.
At last year's Sensors Expo & Conference, we have proudly been named 2019 "Best of Sensors" Award Winner with our medical grade temperature sensor MLX90632.

Stay tuned for more on our 2020 attendance!
---
Any questions regarding the Melexis event presence, please contact:

Inspired Engineering
Melexis
Contact
Join our mailing list