Automotive functional safety ISO 26262
Within the increasing complexity of technologies in vehicles, the assurance of their proper functionality is becoming a major concern. It triggered the needs of risk management. The ISO 26262 acts as the guidance to provide the appropriate standardized requirements, processes and risk-based approach. It determines integrity levels, also known as Automotive Safety Integrity Levels or ASILs. The purpose is to reduce the risks caused by systematic and random failures to an acceptable level.

Melexis ASIL-ready program
The ASIL-ready program is the guarantee for an appropriate safety culture and competency installed within Melexis (considering both the business and technical domains). It ensures the proper definition, development and production of Safety products, in compliance with the ISO 26262 standard. The ASIL-ready program is controlled by functional safety experts and supported by certified project team-members.
The Melexis ASIL-ready program expands the Melexis certified IATF 16949 Quality Management (QM) system. It provides an effective functional safety solution in compliance with guidelines defined by the ISO 26262, from five perspectives:
Melexis organization level competencies development
Process and rules
Tools and methodologies
Project auditing and assessment (confirmation measures)
Functional safety support towards integrators
Melexis makes a differentiation on the method of how certain products support safety integration. There are two categories defined.
Melexis ASIL product category
Melexis ASIL compliant product
A Melexis "ASIL compliant" product is a product developed according to the ISO 26262 standard.
Melexis ASIL capable product
A Melexis "ASIL capable" product is a product developed as a QM (quality management) component, following the standard automotive development flow (IATF 16949). However, an ASIL capable product has been identified as capable of operating in a specific safety-related context, based on a dedicated argumentation provided by Melexis through either a HW-evaluation (ISO 26262-8:2018 part13) or a Proven-In-Use argument (ISO 26262-8:2018 part14).
Outcome
ASIL compliant
ASIL capable
Product development process
ASIL X
QM (IATF 16949)
Safety analysis (SA)
FMEDA
FMEDA
Failure modes distributions (FMD)
Failure modes distributions (FMD)
FMEA, DFA (FTA)
FMEA
Confirmation measures
Argumentation
Argumentation
1-page assessment report


Confirmation reviews (CR)


Documentation shared with customers*
Melexis safety manual
(AoU, TSR, SA results, CR results, argumentations )
Melexis safety integration guidelines
(Limited safety manual): AoU, TSR, FMD

Table1: The comparison of Melexis ASIL compliant and capable
*: documentation available on request after signing an NDA
Documentation shared with customers
Melexis safety manual
The safety manual is an important document acting as the input to the customer's safety case. It includes all essential information for a proper and safe integration of the Melexis products into a system. Such a document is shared only under NDA and typically includes:
Assumption of use
IC technical safety requirement
IC Integration activities requirements to customer
IC Safety analysis results
IC confirmation measures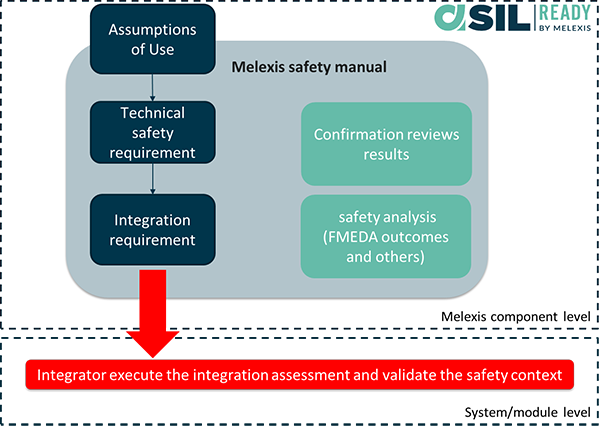 Figure 1 : Melexis safety manual content overview
Melexis safety integration guidelines
The Melexis safety integration guidelines document is provided to support the hardware evaluation or the proven in use argumentation of the integrator. It is made for a specific safety application. The contents are:
Assumption of use
IC technical safety requirement
IC integration requirement
Part of safety analysis results including failure modes distributions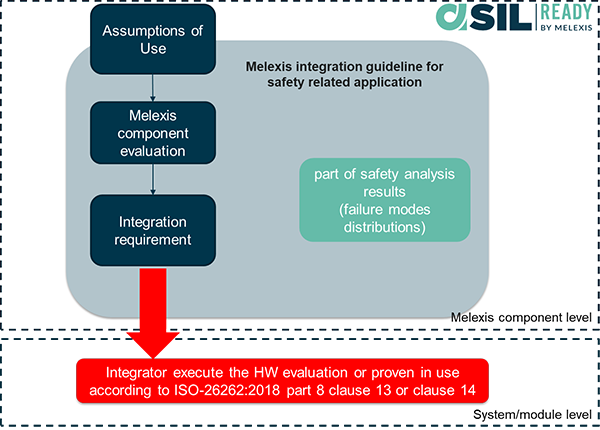 Figure 2:Melexis safety integration guideline content overview
Melexis functional safety support
The philosophy for a safe integration is based on a good level of communication and mutual understanding. Therefore, even if the needed information is part of the provided safety-related documentation, Melexis remains fully committed for additional support and interactions with the front-line team (e.g. Field Application Engineers).
For support, get in touch via your local sales representative or www.melexis.com/technical-inquiry.
Melexis ASIL products
The products supporting ASIL applications are listed in Melexis official selection guides. www.melexis.com/selection-guides-and-brochures.
Summary
| | |
| --- | --- |
| Name | Definition |
| ASIL A/B/C/D | The automotive safety integrity level classified as A or B or C or D, with D representing the most stringent and A the least stringent level |
| ASIL-Ready | Guarantee for an appropriate safety culture and competency installed within Melexis |
| ASIL-compliant | Product developed as a ASIL according to the ISO 26262 standard |
| ASIL-capable | Product developed as a QM according to automotive standard development flow IATF 16949 and supported with arguments for safety integration |
List of abbreviations
| | |
| --- | --- |
| Term | Description |
| AoU | Assumption of use |
| FMD | Failure modes distributions |
| FMEA | Failure mode effect analysis |
| FMEDA | Failure mode effect diagnostic analysis |
| CR | Confirmation reviews |
| FTA | Fault tree analysis |
| TSR | Technical safety requirement |
| SA | Safety analysis |