Online simulator simplifying the design and implementation of current-sensing solutions using IMC-Hall® technology: directly get a suitable set of IC+Shield.
Read the press release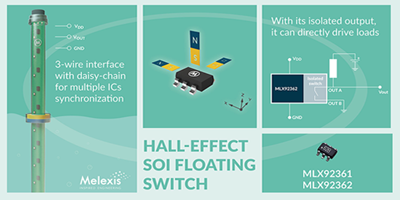 Tiny, contactless and programmable IC delivers failure-free assembly of solutions for liquid level measurement
Read the press release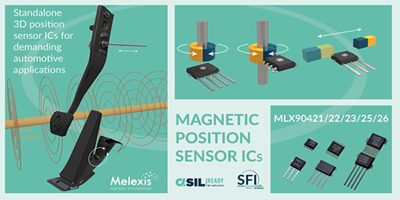 By focusing on the advanced features, the latest rotary and linear positioning devices offer economical solutions
Read the press release
Melexis and Arrow Electronics have entered into a global distribution agreement. Melexis will benefit from Arrow's global footprint, vast customer reach, engineering excellence and supply chain programs. Arrow expands its offering of innovative sensor and driver ICs.
Melexis is expanding its facility in Kuching, Malaysia. The project comes with an investment cost of 70 million EUR in the next 5 years. The expansion will be realized with the construction of a new building for probing, shipping, storage and offices.