Melexis' survey reveals impressive data on work environment satisfaction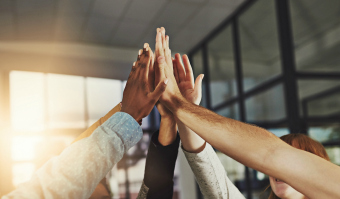 Tessenderlo, Belgium - 20th of July 2017 - Last year Melexis held for the 4th time a worldwide internal survey to check how its people feel about their work environment. The survey was organized together with Willis Towers Watson, an independent research company and a world leader in conducting people surveys. It included 80 questions and was sent to more than 1200 colleagues.

The response rate reached an outstanding score of 87% which strengthens the validity of the findings as a basis for further analysis and action planning. With this response rate Melexis is above the average response rates for high performing organizations (i.e. 80%).

The most impressive findings were:
87% of employees would recommend Melexis as a good place to work

91 % of employees fully support the values for which Melexis stands

83 % of employees have a sense of personal accomplishment through their work in Melexis

97 % of employees give it their all to make Melexis succeed

87% of employees are proud to be associated with Melexis
The new findings revealed several important strengths at Melexis compared to other high-technology companies and demonstrate significant progress since the previous survey in 2011. At the same time there is no room for complacency. Melexis wants to continuously develop its practices and build an environment where everyone can contribute, excel, enjoy and develop for the future. Ultimately, we want to build the best imaginable future for and with our people.