Gender equality in the workplace: Melexis as an example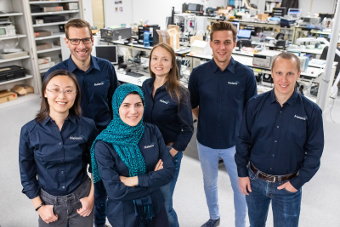 Tessenderlo, Belgium, 11 February 2020 - Professor Patrizia Zanoni (UHasselt) published recently a case study featuring Melexis, under the pseudonym SensorInc, as an example on how to overcome challenges to gender equality in the workplace.
She describes Melexis as a high-tech company – in a predominantly 'male' sector – in which 30% of the leadership positions are women (e.g. management roles, as team leader or executive member) and which achieved gender equality throughout the organizational hierarchy. The main data sources are 36 semi-structured fully anonymous and confidential interviews conducted in the Belgian headquarters with the CEO, all the members of the board and 30 employees, including eight men and eight women in management positions.
To complement the interview data, the researchers collected relevant internal documents and publicly available year reports and media articles on the company. The findings of the UHasselt report were that Melexis disrupts the dichotomies of gender equality through a strong narrative and practices of masculine and feminine competences as distinct, equally valuable and acquirable by all, innovative work as a collective achievement, and far-reaching work flexibility. Although these social practices are not part of a formal, designated gender policy but rather aim to enhance performance and innovation in a high-tech workplace, they foster gender equality.
Françoise Chombar, CEO Melexis, states: "Of course we are proud that we were chosen for this case study. In today's world, it is essential that we use all talents. That is why it goes without saying that we pursue gender multilingualism and inclusion as a whole because we are convinced that this will benefit the company and its people."
Video: Women in Engineering at Melexis (2m15s):
---
Related articles