MulticoreWare partners with Melexis to develop face anti-spoofing AI using ToF

MulticoreWare developed face understanding algorithm modules such as face detection, face recognition, drowsiness/distraction detection and anti-spoofing detection using a Melexis EVK75027 ToF evaluation kit.
Tessenderlo, Belgium, 11 January 2022 – The partnership demonstrates the effectiveness of AI using ToF cameras to achieve robust performance for a wide range of in-cabin applications such as driver authentication, drowsiness detection, driver attentiveness, etc.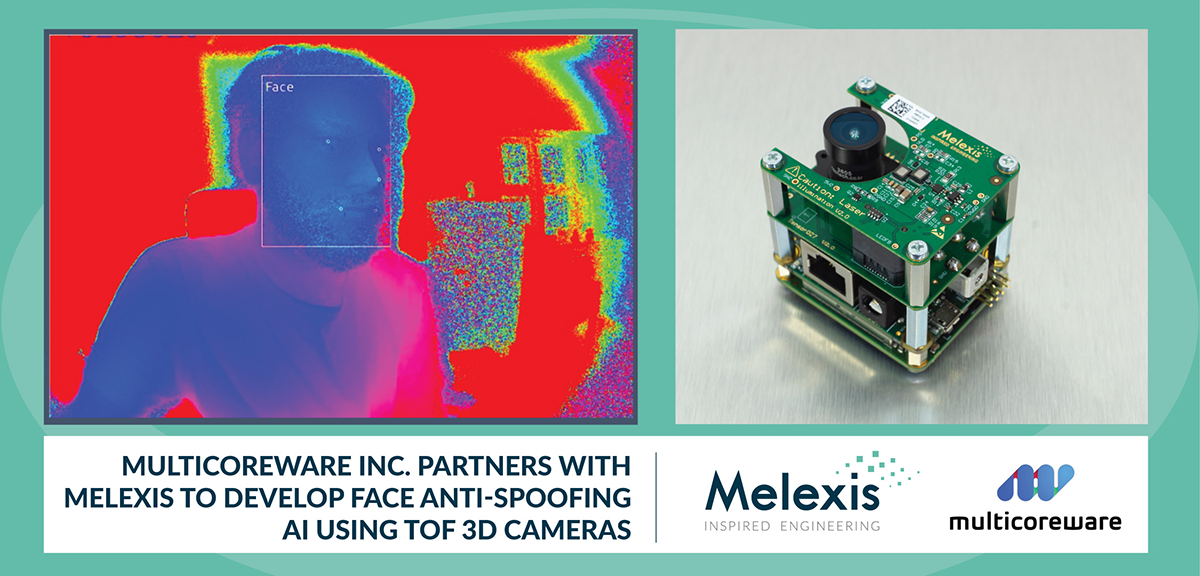 This further extends the third-party software solutions running on Melexis Evaluation Kit. Off-the-shelf software solutions for Melexis' evaluation kits enable an easy assessment of the Melexis time-of-flight technology from the end-user application perspective.
---
Discover more