Board of Directors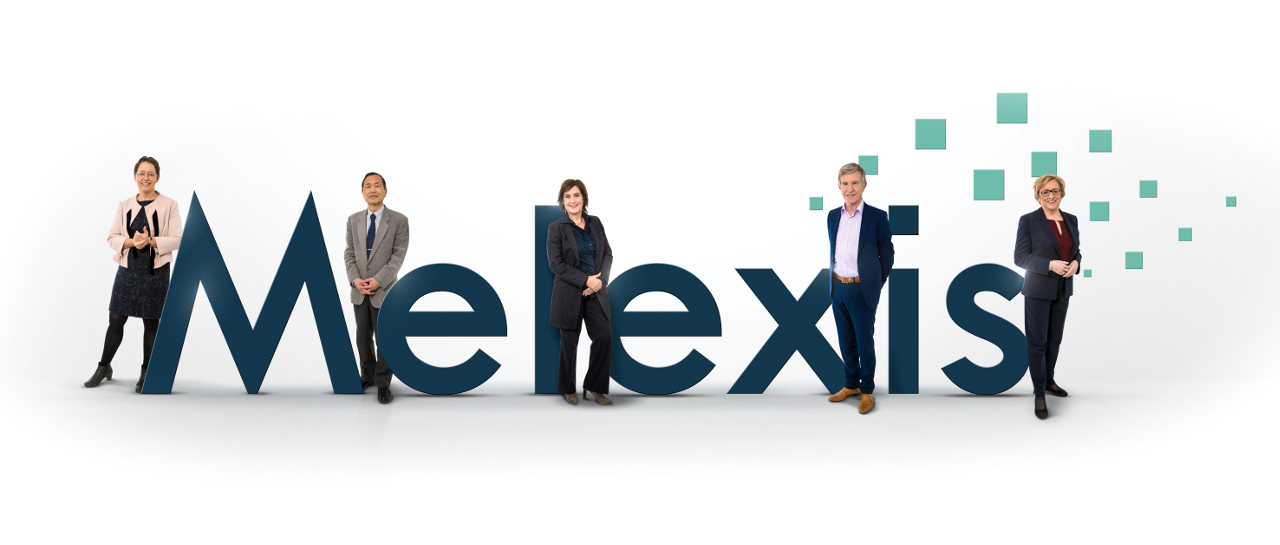 The Board of Directors is the company's supreme decision-making body in all matters that have not been expressly reserved by company law or the articles of association to the General Meeting of Shareholders. The main responsibilities of the Board of Directors relate to giving strategic direction to the company and the supervision of the state of affairs.
The Board of Directors comprises at least five Directors. At least three of them have to be independent. Directors are appointed by the General Meeting of Shareholders for a period of maximum four years and can be dismissed by the General Meeting of Shareholders at any given time. There is no age limit for Directors and Directors whose mandate is expiring can be reappointed.
The board is chaired by Roland Duchâtelet. The Board of Directors delegates the daily management of the company to the Chief Executive Officer who is assisted by the Executive Management. For actions outside the scope of the daily management, the Company is validly represented by two directors acting jointly.
The board is assisted by two Committees: the Audit Committee and the Nomination and Remuneration Committee.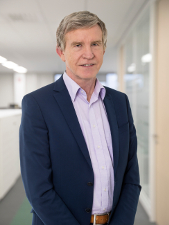 Roland Duchâtelet
Chairman of the Board
(non-executive)
Mr. Roland Duchâtelet is private shareholder of the company since April 1994 and serves as a director ever since. Prior to that date, Mr. Duchâtelet served in various positions in production, product development and marketing functions for several large and small companies. He contributed in the start-up of two other semiconductor manufacturers: Mietec Alcatel (Belgium) from 1983 to 1985 as business development / sales manager and Elmos GmbH (Germany) from 1985 to 1989 as marketing manager.
Mr. Duchâtelet is the co-founder of the parent company of Melexis NV. He holds a degree as Electronics Engineer, Applied Economics and an MBA from the University of Leuven.
Françoise Chombar
Managing Director
Chief Executive Officer
Ms. Françoise Chombar has served as acting Chief Operating Officer since 1994. Prior to that date, she served as planning manager at Elmos GmbH (Germany) from 1986 to 1989. From 1989 she served as operations manager and director at several companies within the Elex group. Ms. Chombar became director in 1996. She holds a master's degree as Interpreter in Dutch, English and Spanish from the University of Gent.
In 2004, Ms. Chombar was appointed co-Managing Director and Chief Executive Officer. After the resignation of Mr. Rudi De Winter, mid February 2011, as Managing Director and Chief Executive Officer, Ms. Chombar has been continuing these functions.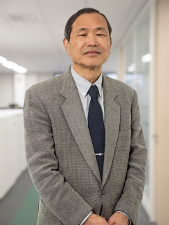 Shiro Baba
Director
(non-executive)
Mr. Shiro Baba has 38 years professional and management experience in different fields related to the semiconductor business. He started his career in 1975 with the semiconductor division of Hitachi. Since 1999 he has held several general management positions within the Hitachi semiconductor division. From 2003 till 2009 Mr. Baba was employed by Renesas Technology Corp. amongst others as general manager of the Automotive Semiconductor Business Unit and later as Board Director and senior VP. His last mandate was President & CEO of Hitachi ULSI Systems Co. before retiring in 2013. Since april 2013 he has been appointed as independent director of Melexis.
Mr. Baba obtained a Master's degree in Electronical and Physical Engineering from Tokyo Institute of Technology and in Electrical Engineering from Stanford University.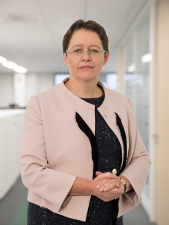 Martine Baelmans
Director
(non-executive)
Ms Martine Baelmans started her career at KU (Catholic University) Leuven in 1987 as assistant at the Division of Applied Mechanics and Energy Conversion. Since 2006 she is Full Professor at the Faculty of Engineering Sciences and until mid-2013 she was also vice-rector at this university. Ms Baelmans holds a Master of Science in Mechanical Engineering and a PhD degree in Engineering Sciences from KU Leuven. Her research has been mainly focused on thermodynamics and heat transfer, particularly in applications for electronics cooling.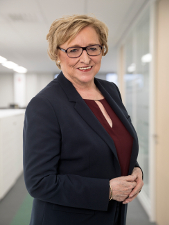 Jenny Claes
Director
(non-executive)
Ms. Jenny Claes has a long career in three different companies and was mainly active in the field of logistics. This included responsibilities for commercial planning, production planning, warehousing, transport, international sales administration, ICT and quality management. She participated in the start up of the European distribution centre of SKF in Tongeren and held the position of General Manager of SKF Logistics Services Belgium from the end of 2003 till the end of 2008.
Ms. Claes held the position of Manager Quality and Business Excellence of SKF Logistics Services worldwide. Ms. Jenny Claes holds a Masters degree in International Trade.

Inspired Engineering